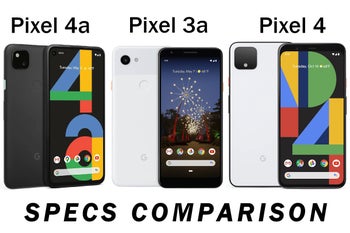 The long-awaited , Google's second budget Pixel device. Unlike last year's two models, the Pixel 3a and 3a XL, this year Google went with a single model with a display size that fits between the previous two.
So, how does Google's latest creation compare to its previous two? Well, that's what we're here to find out!
Google Pixel 4a vs Pixel 3a vs Pixel 4 design comparison
As you can see above, there's not that much to discuss in this section as Google is keeping to its design philosophy with the Pixel 4a. On the back, the phone is …
SOURCE: PhoneArena – Android – Read entire story
here
.