Mobile Phones And Their Sms Lead To Dating Metamorphosis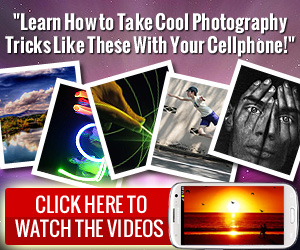 Unless you've been unaware of the developments in the real world, without a mobile device, you would in all likelihood have heard the term SMS. It is also referrred to as "texting." It has become the rage of the 21st century as mobile device users are constantly trying to find new things to do with their mobiles.
Today we live in a speeding world and more and more people are turning to texting as a means of relating to each other. The dating world is no exception. With the onslaught of online daters, and long distance romances rsing, SMS or texting has just become a very convenient way of living in this global world.
Couple texting and SMS with emails and IM, you don't even need to actually speak to anyone anymore to conduct a love affair or friendship. Enter the magical world of mobiles – with all the familiar brand names: Samsung, Nokia, LG, Sony-Ericsson and what have you.
SMS and texting are known for their shortness. Something like "Mt me @ 9PM, R spt" or "IM @11??" can change your entire schedule in a few short seconds. There is no need for 2 calls, long drawn out emails, or any confusion about detailed exchanges. In fact, texting is a 13 for people with 7 lives that literally need to book time with each other.
How wide-reaching is SMS for dating? Mobile phone companies are making it more available to their consumers, because each SMS sent literally means cash in their pocket. Recently, Cingular Wireless conducted a survey to find out if mobile phones and SMS had truly affected their customer's romantic relationships. Their findings proved that SMS is in fact the new dating tool of the 21st century:
38% of users said one of their dates had responded to text messages sent during a dinner conversation. Of those 38%, 31% of them admitted to doing the same.
10% of users have texted someone out of their lives. This makes the Sex and the City "Post-It Note" episode look amicable.
17% have texted to get out of an uncomfortable date.
12% used texting news reports as a conversation starter with their date or partner.
8% said a relationship has ended over offensive texting behavior.
28% would rather text their partner than get engaged in a long conversation.
5% have used their mobile phone to text another love interest while on a date with someone else. 7% claimed they suspected their date of doing the same thing.
6% say they judge another by how they text
59% of regular daters use texting to communicate with their dates, and 30% of married couples do the same thing with their spouses.
It just goes to show, that SMS and texting are not only more wide-reaching in the dating world, it seems it is almost a requirement today. Go ahead, reach out and send a text message to someone. That is what the magic of mobile telephony is all about.