Mobile Phones – Why Thin Is In And Bulky Is Out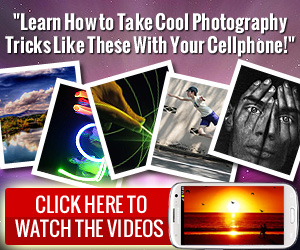 Looking back at the past, mobile phones have had a big development and improvement. Gone are the days when people used bulky and large mobile phone devices which in the contrary to its size, only incorporated the basic and simple features. With the technology and trend, mobile phones have become sleek, slim, fashionable and sophisticated.
Mobile phones used to be big and bulky. The functions were just for making and taking calls. Nowadays, you can find lighter mobile phones with multiple features not to mention that the prices are getting down giving the buyers greater deals with the number of uses incorporated on the phone.
One great wonder thin mobile phones have is that with its small and sleek size, the user can actually listen to music, record videos or take pictures. Mobile phones nowadays are more than just a communication device. It's more of life and excitement.
Why is bulky out? There are a number of reasons for this.
1. A bulky phone is annoying to carry. You can't just put your big mobile phone in your pocket and you wouldn't want to go around all the time carrying a bag or purse to place your mobile phone in.
2. Bulky phones are not fashionable and not sophisticated. The early phones do not come in different colors and designs. Although some bulky phones are now available in different colors, these phones still do not have the sense of fashion and elegance.
3. Most bulky phones do not have a carry around charger. They have a charging set that is impossible to take anywhere you go. One good thing about bulky phones is that they come with extra battery pack but some people do not feel comfortable changing their batteries especially when the mobile phone runs out of battery while in use. It is still more convenient to just plug in your mobile phone and continue with what you are doing.
4. Some bulky mobile phones do not have as much features as those slimmer ones. Although mobile phone manufacturers have come up with bulky phones with multiple features, bulky phones still have the connotation to people that these mobile phones are less powerful and less useful than the thin mobile phones.
5. Mobile phones are hand held devices. It means you can take it anywhere or have it with you even when you are busy of doing something. Thus, accidents are most likely to happen to your mobile phone when not taken care of. The impact of shock to bulky mobile phones is greater than thinner ones. This is because of the size and weight. Moreover, the greater the shock it gets, the harder to fix it.
Why is thin in? There are also many reasons for that.
1. Gone are the days for bulky mobile phones. Everywhere you go, you can see different styles and brands of slim and thin mobile phones. People know that the trend for mobile phones is focused on the thinner phones.
2. Thin mobile phones come in multiple features. These phones have camera, video recorder and voice recorder. These phones are also Wi-fi ready. It means that you can browse or surf the internet in any Wi-fi spot places.
3. The memory of thin mobiles phones is significantly higher than bulky mobile phones. Some thin mobile phones have now 8 gigabytes memory and some have even greater. Having a high memory enables the user to store different files such as audio files, video files, games and photos.
4. Some thin mobile phones are now enabled with computer features that allow the user to open and work on word documents, powerpoint files and excel files.
5. These days, thin mobile phones are easier to fix than the large mobile phones. Because thin is in, many manufacturers have come up with the spare parts that will be needed in case the mobile phone gets broken. Moreover, many mobile phone technicians have focused on their expertise in repairing the slim and small mobile phones.
6. Thin mobile phones are simply sleek, elegant and fashionable. They come in hundreds of designs and numbers of colors. One can choose from themes provided in the unit or simply download them from the internet. These phones are also loaded with ring tones and messaging features that the owner can choose from. Thin mobile phones also have casings that are changeable allowing the owner to constantly change from one to another. The owner may vary the color of the phone depending on the color of his shirt or bag.
The abovementioned are just some of the many reasons people go for thin mobile phones. With all the features and convenience a thin mobile phone can offer, it's no wonder that nowadays, thin is in and bulky is out.