Google Mail For Mobile Phones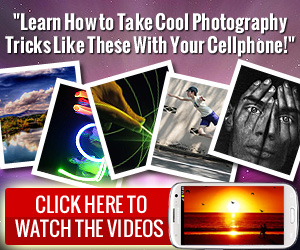 With the introduction of fast Internet connections for the majority of new mobile phones (either through 3G networks or wireless LANs) application providers such as Google are working hard to develop mobile versions of their current online offerings.
Google Mail has recently been released to allow users to connect and read their email wherever and whenever. Many people already have a Google user account set up which not only allows you to access email on the Internet but will allow you access to applications such as Adwords, Analytics, Webmaster Tools and much more. This Google user account can now be used to log in to you email through your mobile phone.
As usual Google keeps it simple. There is a single fast application download which will install Google Mail on your mobile phone and adds a launch icon to a relevant location within your mobile phone menu. As soon as you launch the application you are taken instantly to your email Inbox which displays all your latest emails. By clicking on one of the emails in the list you open the email in your mobile window which you can then read by using the scroll button.
There is a menu which gives you all your options such as reply, delete, archive and everything you would expect from an email client. You can also use this menu to navigate to other folders such as starred or sent items. The compose window is again simple and clear. You are offered a 'To' text box which allows you to enter a recipient or search through your contacts.
All you have to do then is add a subject title, write your email in the area provided and then use the actions menu to send. Links within emails are preserved and this allows you to click through to websites and view them in you mobile phones web browser.
One thing that the mobile version of Google Mail does currently not allow you to do is create your own folders for storing emails, though it does display the starred folder and folders you may have created within the original online version.
Images are stripped out of the emails to allow them to fit within your mobile phone window and a general problem with mobile phone emailing and web browsing is that it is still a lot slower typing using a mobile keyboard compared to a normal PC.
All in all it looks like Google have done it again. They have taken something that everyone else tries to overcomplicate by adding all fancy features and have kept it simple. The interface takes what is necessary and presents the email client in a clinical user friendly manner.
Web mail has become a lot more popular in recent times with the introduction of unlimited server space, the development of this and other mobile phone email clients will only further enhance the usability and popularity of these applications. Rivals Yahoo! should take a leaf out of Googles book and stop trying to pack everything into a single application.
What's relevant to one person is not always relevant to another, not everyone wants news, maps or to search the Internet via their mobile. Yahoo! packs all these into their mobile phone email application and overcomplicates the user interface slowing down email access time.
Google mail gets a big thumbs up and we highly (if you have not already) creating a Google user account and downloading this application for your mobile phone so that you too can access your email on the move.